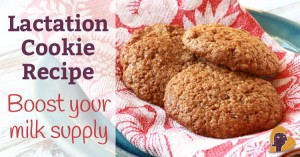 Ingredients
1 cup butter (you can substitute with organic coconut oil)
1½ cups firmly packed brown sugar
4 tablespoons water
2 tablespoons flaxseed (linseed) meal
2 large eggs
2 teaspoons vanilla (optional)
2 cups plain flour (try substituting with some or all coconut flour)
1 teaspoon baking soda
1 teaspoon salt
3 cups oats
1 cup (or more) chocolate chips/sultanas/walnuts/almonds/macadamia nuts (optional)
2–4 tablespoons brewer's yeast (this is the magic ingredient and is not to be confused with bakers or any other type of yeast).
Method
1. Pre-heat oven to 180 degrees Celsius. Mix the flaxseed meal and water together and leave for three to five minutes.
2. Cream butter and sugar together until pale and creamy. Add eggs, one at a time, and mix well.
3. Add flaxseed and water mixture, with vanilla, and mix well.
4. Sift dry ingredients together, except oats and chocolate chips. Add sifted ingredients to butter mixture and combine. Stir in oats and chocolate chips/nuts.
5. Scoop and drop dessertspoon size rounds onto a greased and lined baking tray. Mixture will be a little crumbly.
6. Bake in pre-heated oven for about 8–12 minutes depending on the size of your cookies.
Eat and enjoy—guilt free, of course!
This recipe makes between five and seven dozen cookies.